How to open WhatsApp chats without saving contacts
---
There are 2 main ways people use to start a conversation with a new phone number in WhatsApp:
Saving the phone number as a new contact in the device.
By clicking a WhatsApp link .
The first option is the "original" way but it requires you to save a new contact for every new conversation you want to start which is not really practical specially when you just want to text someone 1 time like when buying products or asking for customer support. The second option is the simplest way to open a WhatsApp chat, still, it requires the owner of the phone number to create and share the link first.
What if you don't want to save a contact or the other person hasn't shared a link. Today, as more and more WhatsApp chats are a 1 time thing Walink has created a solution: Open Walink.
What is Open Walink
Open Walink is a free web app where you will never have to save another phone number to start a conversation in WhatsApp.
Just go to open.wa.link select "PHONE" to open a conversation if you know the phone number or "WA.LINK" if you know the WhatsApp link of the person or business, then click the button to open the chat.
Because it is an app you can install it in your device so you don't have to access it via web browser everytime, just open the app and enter the number or link to chat.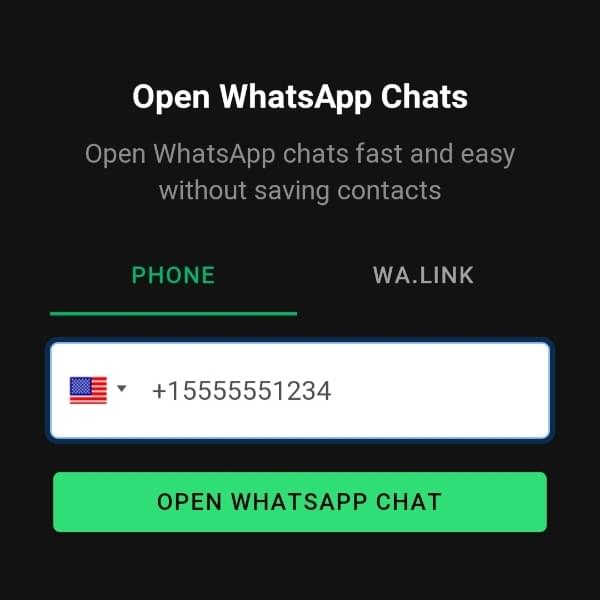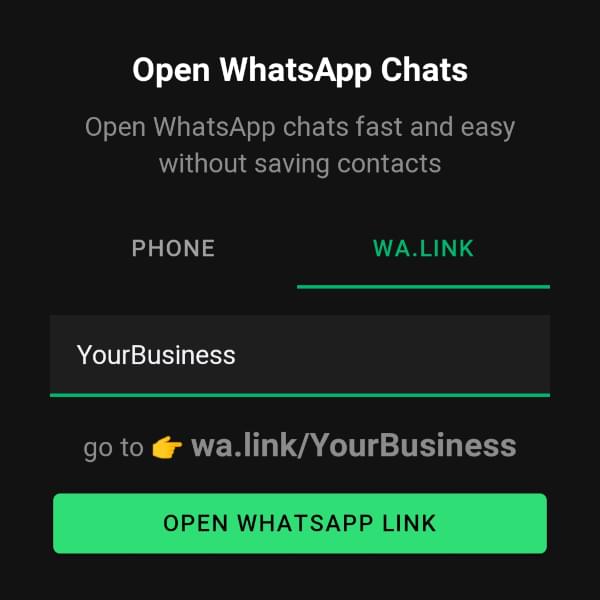 How to install Open Walink
As a web app you don't need to go to the app store or google play to download Open Walink, you can install it just by following some simple steps in your browser.
Keep in mind the steps are different between iPhone and other devices.
Download Open Walink in iPhone
Apple is a bit "strict" when it comes to downloading apps outside the App Store, so you'll need to follow some steps to get Open Walink in your iPhone.
Go to open.wa.link in Safari.
Press the share icon.
Select the "Add to Home Screen" option.
Press "Add".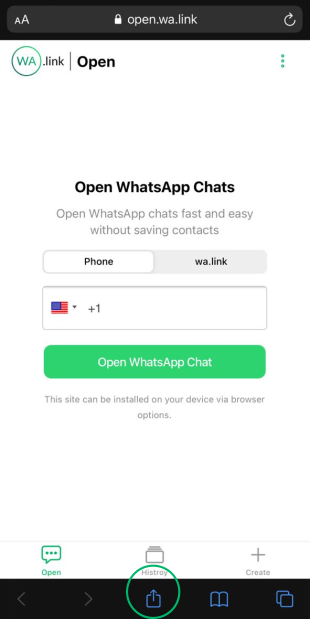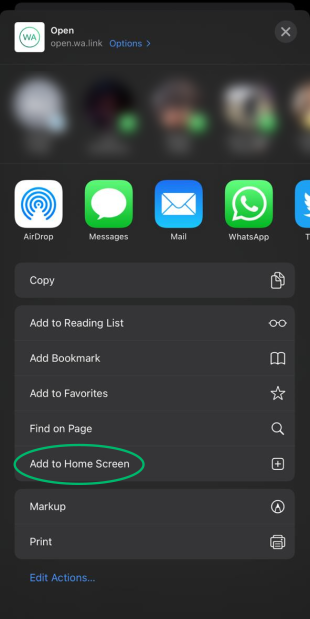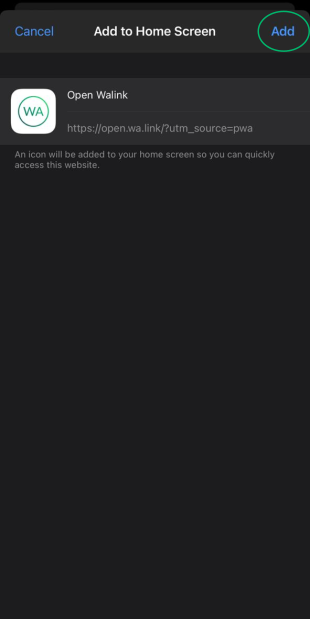 Now the app will be in your home screen for when you need it.
Download Open Walink in PC, Linux and Android
To download Open Walink go to open.wa.link in Google Chrome or Microsoft Edge (the most recent version) in the top bar you will see a green button "INSTALL", click it to download and install Open Walink in your device and it will work as any other app.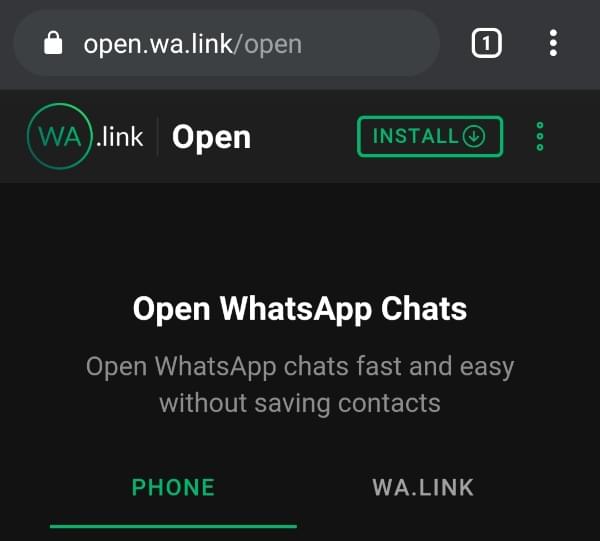 ---
📧 Newsletter
Want to keep up with the latest news of Walink? Subscribe to our newsletter and
get a 2x1 discount code on your first 2 links at Walink Premium! 👑