Walink Inc: official websites and apps
---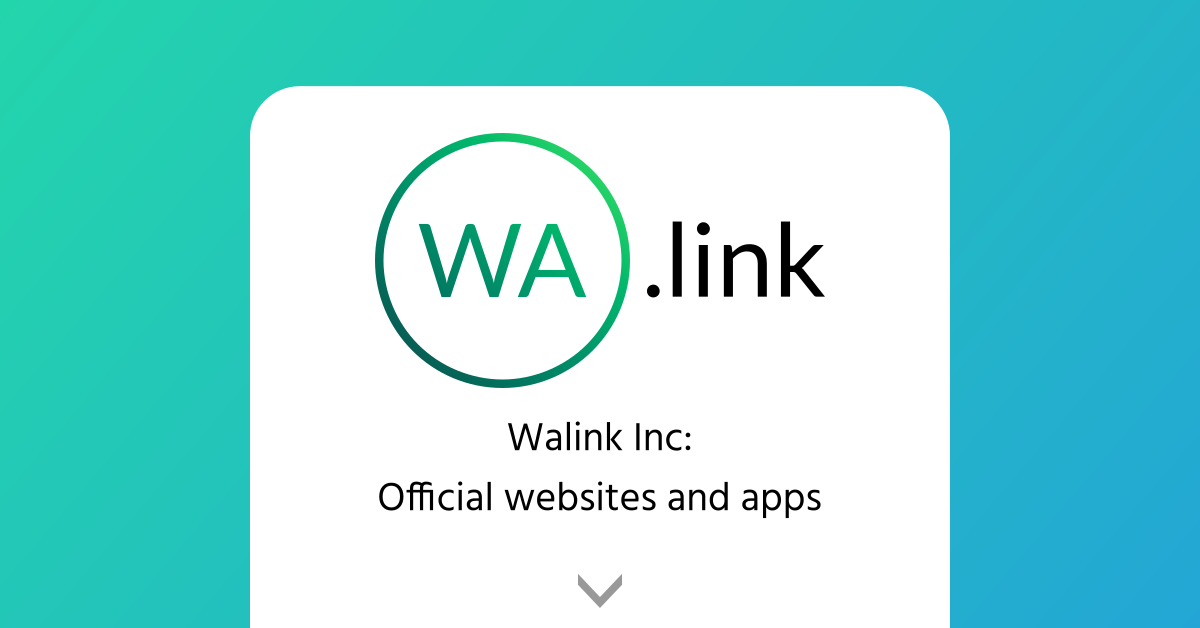 Updated on: august 18, 2021
Since we launched our free WhatsApp short link generator we have created a lot more solutions to improve communications on WhatsApp. Millions of people use our links to lead clients to their WhatsApp to increase sales and grow their business.
Because of this sometimes we discover websites copying Walink services, and even though we consider competition vital and healthy to bring better solutions for users, there are some individuals that have used our name and logo without permission to attract clients and offer their services which isn't right.
That's why we decided to create this post and update it frequently, mainly for 2 reasons:
Having an official list of Walink Inc's websites and apps to date, services that users can trust.
Reduce the amount of users having issues with apps that are not owned by us but use our name, brand or symbols.
WhatsApp short link generator
Our short link generator is a free tool available for users and businesses around the world that you can use in 3 simple steps:
Enter your phone number.
Write a custom message for users to send to you when they click the link.
Click the "Generate my wa.link" button.
After completing these steps you get a WhatsApp short link with wa.link domain and a QR code.
Click the following link to learn what is a WhatsApp links generator.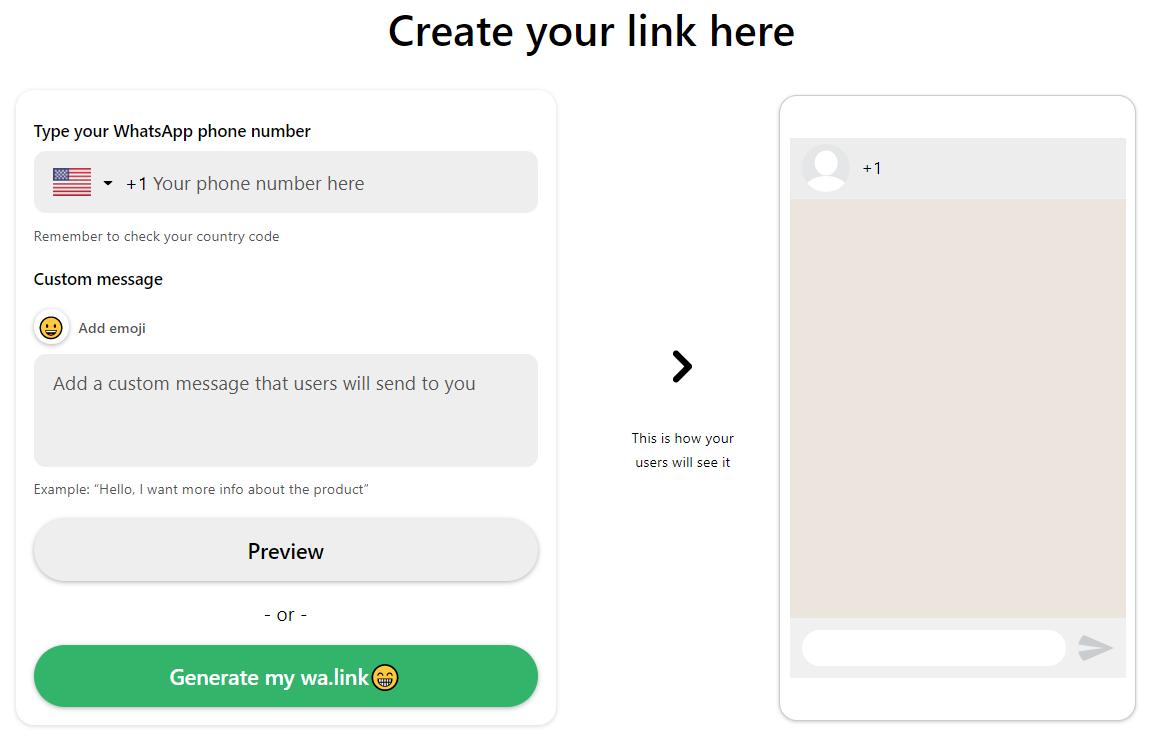 Walink Premium for branded links
Walink Premium is a platform we created to manage WhatsApp short links in a more professional way. These are the main benefits:
Branded WhatsApp links like: wa.link/MyBusiness
Edit your links anytime: name, phone number, custom message.
Click analytics.
Create a Multilink page with 2 or more branded links.
Add your links to our search engine.
Create multiagent links with multiple WhatsApp phone numbers in a single link.
Learn more about Walink Premium here .
WhatsApp Multilink page
The Multilink page is an additional benefit of Walink Premium allowing you to group multiple WhatsApp links under the same URL like https://go.wa.link/MyBusiness. This service is available for free to accounts subscribed to 2 or more Premium links.
Click the link to learn how to create a whatsapp multilink page with Walink.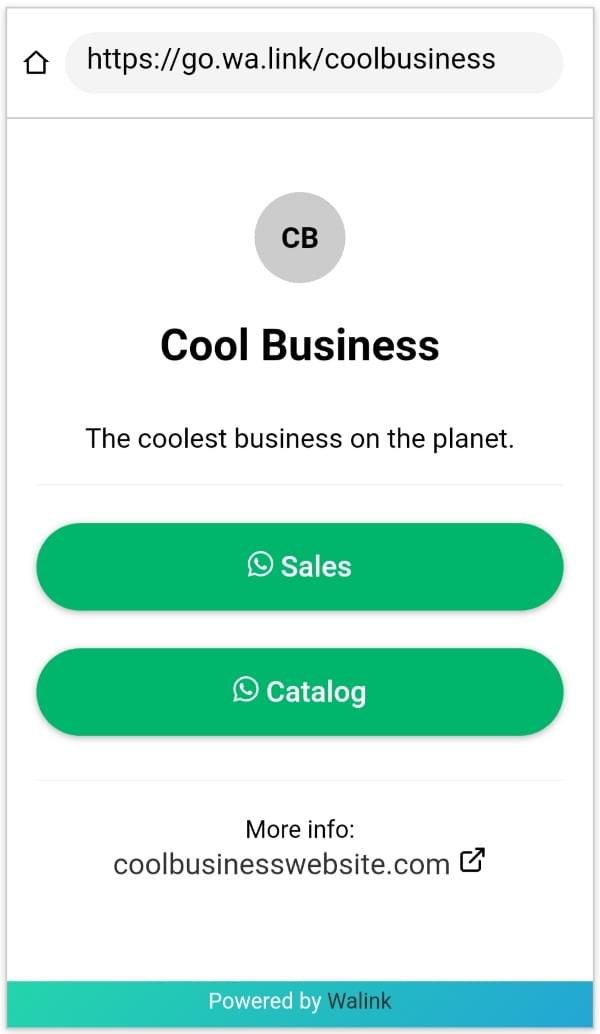 Open Walink so you never save phone numbers again
Open is a free app available for anyone who wants to start a WhatsApp chat without having to save the phone number on their device first.
To learn more about how Open Walink works you can read: How to open WhatsApp chats without saving contacts.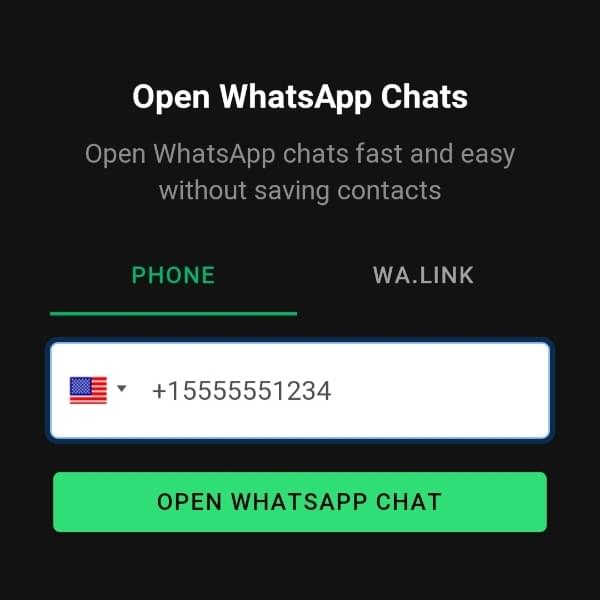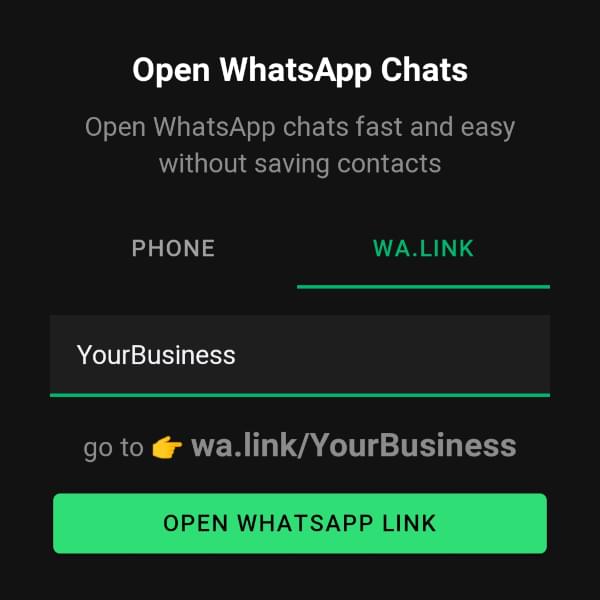 WhatsApp links search engine
Our most recent feature is the links search engine to find businesses using WhatsApp. Simply type the name or description of the business and find results in your area.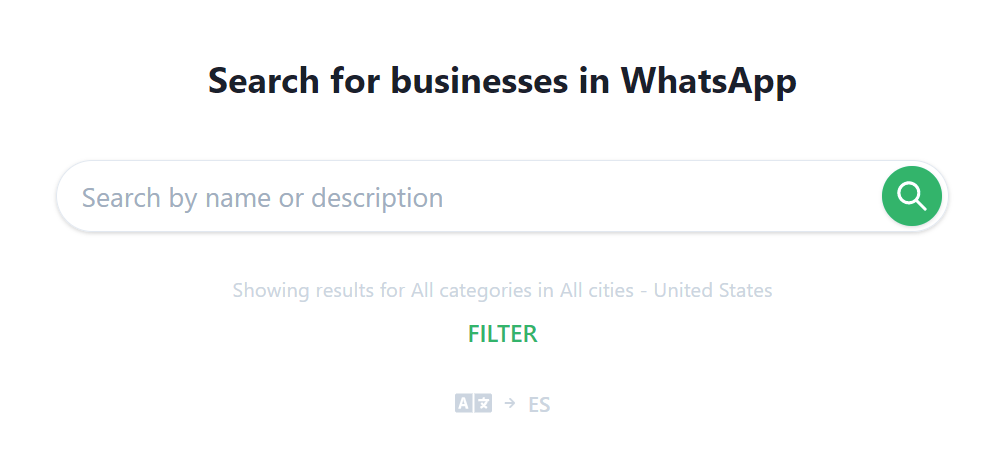 Walink's blog
It is the website we use to publish Walink news, content related to WhatsApp links (like this one) and even posts about how to sell on WhatsApp.
If you like this kind of content and want to stay up to date with Walink news bookmark this blog in your browser and share it with others so we can help all of you grow your business.
---
📧 Newsletter
Want to keep up with the latest news of Walink? Subscribe to our newsletter and
get a 2x1 discount code on your first 2 links at Walink Premium! 👑