How to create multiagent links for WhatsApp
---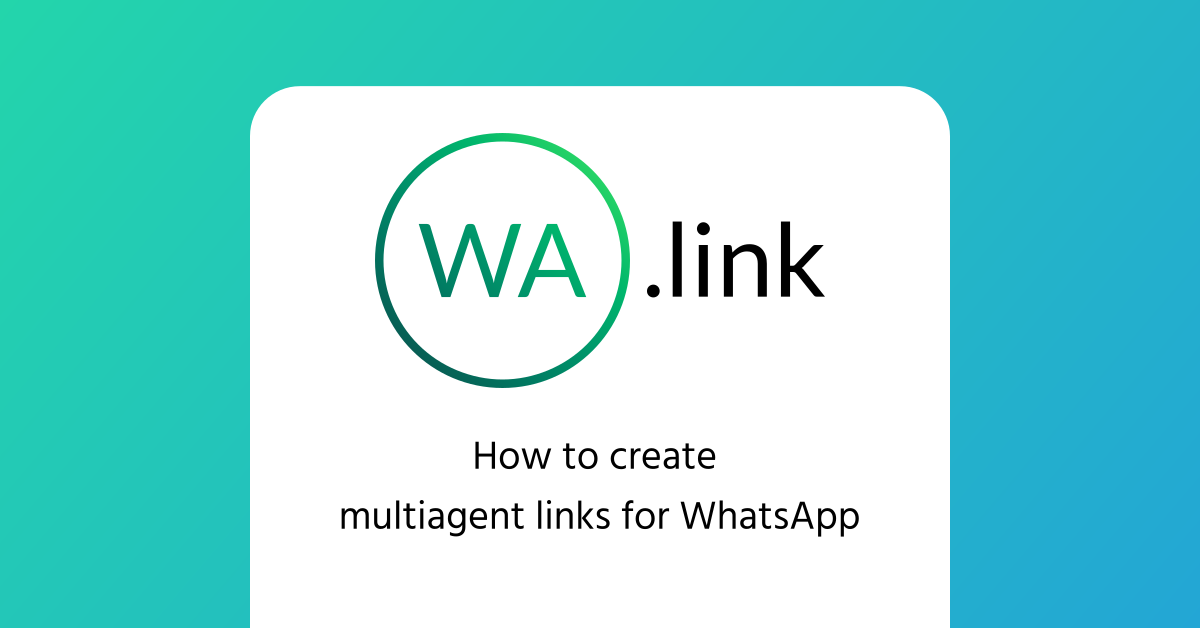 Having multiple agents in your business to handle WhatsApp chats is now easier than ever with Walink's Multiagent service. This feature lets you assign multiple WhatsApp phone numbers to a single link to distribute chats among them when users click the link.
In this article we will teach you how to create multiagent links for WhatsApp. The Multiagent is a new service in our platform that is becoming essential for many businesses specially because your agents don't need to learn new platforms and tools for chat management, which allows them to focus on what's important, the customers.
Create a Walink Premium account
To create multiagent links for WhatsApp start by creating a Walink Premium account. By subscribing to our newsletter at the end of this article you will receive a discount coupon to make your first purchase in our platform.
If you already have an account, make sure to create at least 1 Premium link like wa.link/MyBrand so you can assign agents to it.
Subscribe to the Multiagent service
The Multiagent is a monthly subscription service at Walink Premium in addition to the annual subscription to links. To gain access to it click the Multiagent option in the sidebar menu, you will find all the information you need to know it there, including frequently asked questions for more detail. If you are on desktop you will see a live demo of how the service works.
A free trial for the Multiagent service is available for 14 days and you can assign up to 5 agents to your links, so you can decide if it is what your business needs. Select the number of links you want to use and start your free trial. Keep in mind, if you want to use more than 5 agents among all your links the free trial will be disabled.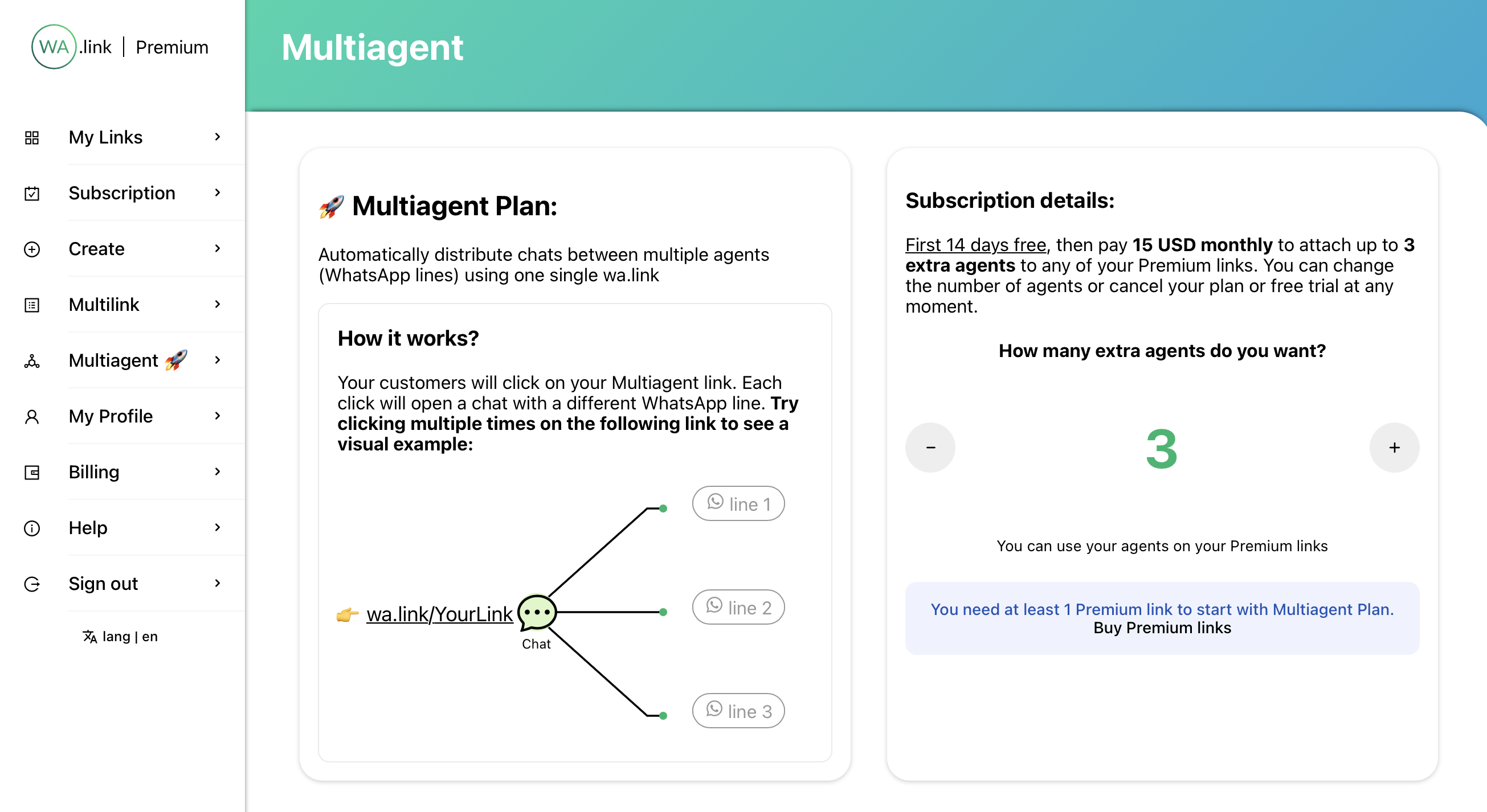 Add agents to your links
Every WhatsApp link has only 1 agent by default, the phone number you assign to it, but now that you have multiple agents available in your account you can assign them to your branded links and create multiagent links for WhatsApp.
Go to one of your branded links an click the person icon. Add the additional phone number to your link and a unique custom message for your agent. Agents in your subscription plan will be available to be distributed among your links and you can assign all the agents you need to a single link.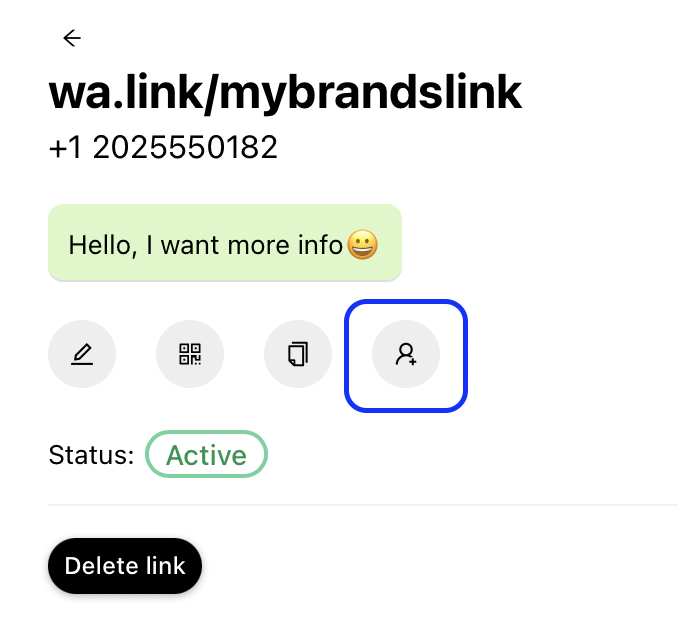 ---
📧 Newsletter
Want to keep up with the latest news of Walink? Subscribe to our newsletter and
get a 2x1 discount code on your first 2 links at Walink Premium! 👑